Through the Freedom of Information Act (FOIA), Americans for Public Trust obtained the Director of the Centers for Disease Control and Prevention (CDC) Rochelle Walensky's official calendar. The calendar showcases her meeting with teachers' unions just before enacting school reopening policies. In addition to Walensky's meeting with union leaders, she also claimed multiple times that parents were involved in the conversation around their children's school re-openings. Yet, her calendar indicates the opposite.
In the recently obtained records, Walensky's internal calendar reveals she consistently consulted and made herself available to speak with union bosses on the reopening guidelines but met with parents ONCE and for only THIRTY minutes. 
In March of 2021, the calendar reveals Walensky blocked off time from her official schedule to meet with the American Federation of Teachers (AFT) and the National Education Association (NEA) to discuss the guidance at their request. One month later, Walensky met again with Randi Weingarten after Weingarten reached out asking to consult with her. 
"Rochelle Walensky has repeatedly said she consulted with parents on school reopening guidance, but newly obtained records show that's anything but the truth. Instead of giving parents a meaningful seat at the table, she once again prioritized teacher union bosses – giving them instant and unfettered access while parents were relegated to a singular 30-minute meeting. Parents and children are still dealing with the fallout of school closures, with kids behind in math and reading by President Biden's own admission. And that's a direct result of the White House and the CDC enabling teachers' unions to write the guidance that kept our schools closed," said Caitlin Sutherland Executive Director of Americans for Public Trust.
To read more in Fox News, click here.
WALENSKY CALENDAR ENTRY SHOWING A SINGLE 30-MINUTE PARENTS MEETING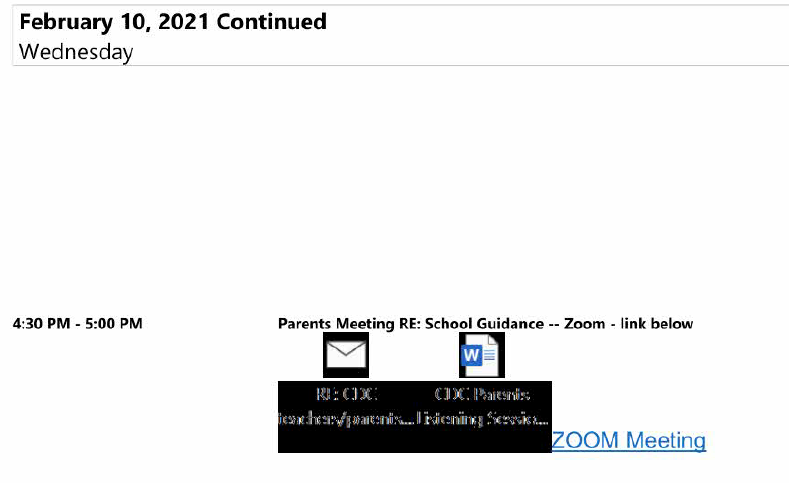 WALENSKY CALENDAR ENTRY SHOWING PARENTS WERE ONLY ALLOWED TO SPEAK FOR THREE MINUTES EACH