Without vigilant oversight, the power we entrust to our elected officials leads to corruption. Over time, this corruption erodes public trust in our government. Founded by a small team of lawyers and researchers, Americans for Public Trust is a nonpartisan, independent organization dedicated to ensuring that no politician or political group is above the law.
Americans for Public Trust works to restore trust in government by exposing corruption and holding the powerful accountable.
Uncovering unethical behavior begins with original research. Our in-depth, fearless investigations are the first step in shedding light on wrongdoing. Second, we take bold legal action to ensure that those who disregard the rule of law are held responsible. We ensure high impact through lawsuits and administrative complaints. Lastly, we raise awareness of our work to rebuild public trust.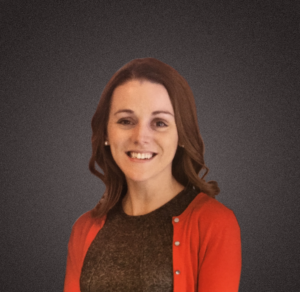 Caitlin Sutherland, Executive Director
After spending the last decade working for nonprofits and advocacy groups, Caitlin Sutherland joins Americans for Public Trust as the founding Executive Director.
Sutherland graduated Magna Cum Laude from Saint Mary's College in Notre Dame, Indiana. Since, Sutherland has helped lead issue advocacy and voter education campaigns for a variety of organizations. Most recently, she served as the Deputy Research Director at the Senate Leadership Fund and the Research Director at the NRCC.
In addition to her professional experience, Sutherland has volunteered her time with grassroots voter engagement efforts for state and federal campaigns.
Sutherland resides in Virginia with her husband, children, and their rescue dog Rocket.