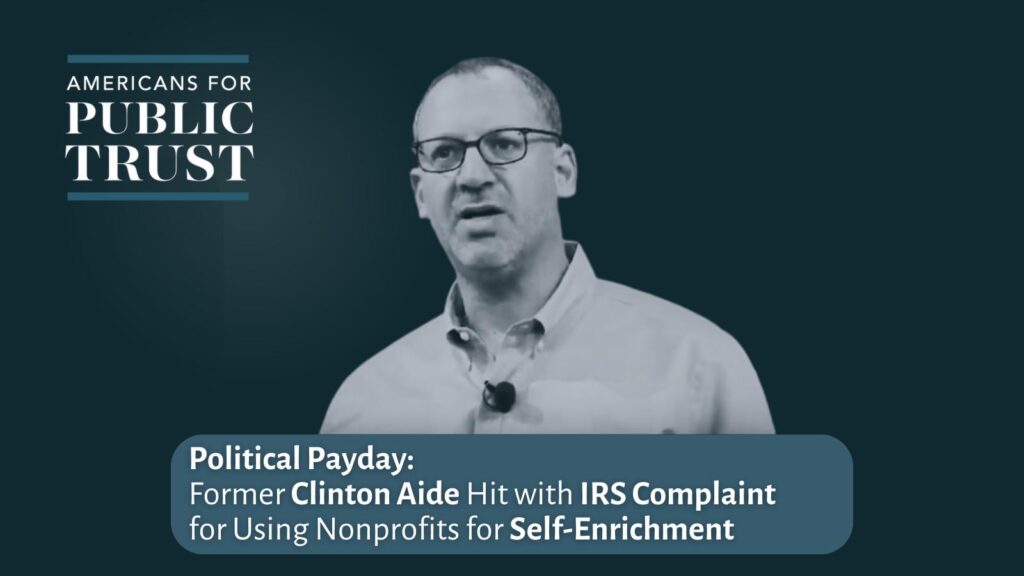 Americans for Public Trust (APT) filed a complaint with the Internal Revenue Service (IRS) today calling for an investigation into the tax-exempt status of four nonprofits affiliated with Eric Kessler, the founder of the left's dark money manager Arabella Advisors. The complaint alleges that Mr. Kessler routed hundreds of millions of dollars through the nonprofits that he created back into Arabella for his own personal benefit.
Although the groups informed the IRS that their payments to Arabella would only be temporary, APT found that nearly two decades later, this relationship with Arabella never ended and the groups continued to pay the company extensive and exorbitant fees. 
"Eric Kessler created one of the most complex and sophisticated dark money networks influencing US politics and policy today," said Americans for Public Trust Executive Director Caitlin Sutherland. "Now, it appears as though he misled the IRS and may have illegally personally benefited by rerouting nonprofit cash back into his own pocket through Arabella Advisors. The IRS must immediately investigate this scheme, and determine to what degree Eric Kessler has used Arabella and their managed-nonprofits for his own self-enrichment.
CLICK HERE to read the IRS Complaint. 
Top Takeaways 
Arabella Advisors manages the largest dark money network in American politics, which acts as the left's clearinghouse for liberal advocacy across the country.
Nonprofits under Kessler's Arabella Advisors' umbrella include New Venture Fund, Sixteen Thirty Fund, Windward Fund, and Hopewell Fund. 
Each of the nonprofits in question were founded and controlled by Kessler, and he served not only as the President, but also as the Chairman of each entity's Board of Directors as well. 
After their creation, the nonprofits immediately entered into an exclusive contract with Arabella Advisors, an arrangement that raised significant flags for the IRS.
However, despite the groups telling the IRS the relationship would be temporary and limited in scope, in fact the Kessler-affiliated nonprofits diverted more than $228 million back into the company owned, operated, and founded by Eric Kessler.
In the past, a number of Washington, D.C. based nonprofits have been penalized for misusing their funds for private enrichment.  
CLICK HERE to read reporting on Kessler's dark money scheme and allegations of his personal enrichment.